Every year we offer a production for our teen campers and students that will challenge them and help them grow as young actors in the theatre community. Auditions occur during the summer months and our production opens late Fall/early Winter. Unlike our summer theatre camp, there is an audition process for all parts in the production. Productions are performed in a black box setting within our own Municipal Building.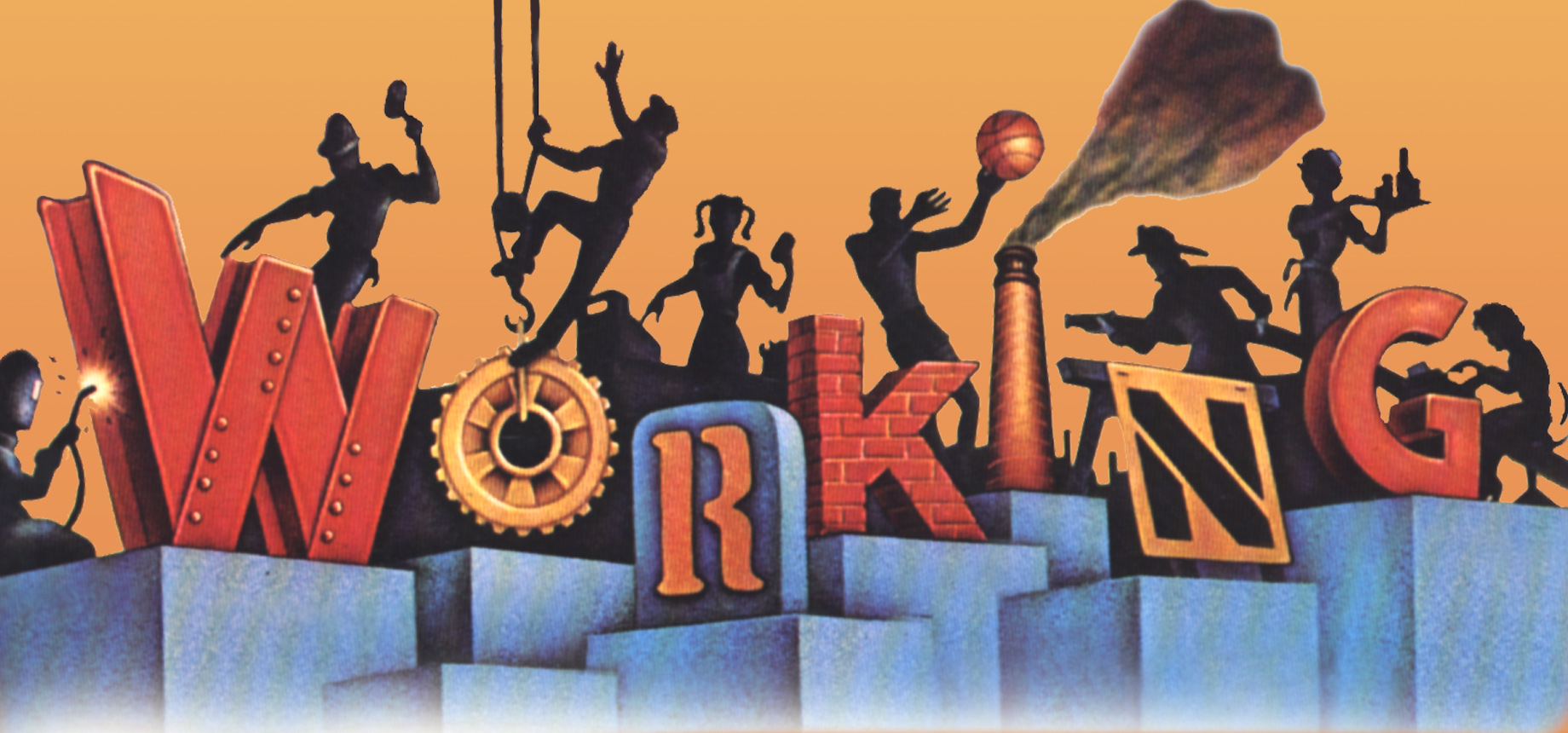 Audition information is now available for our 2017 Teen Production…Working!
All Actors must be 13-18 years old to audition at the time of auditions. Those who are 18 must have just graduated from high school.
Audition Dates:
Sunday, August 6th 6pm
Tuesday, August 8th 7pm
Callbacks, Wednesday, August 9th 7pm if necessary
Location: Maple Shade Municipal Building
200 Stiles Avenue, Maple Shade NJ
Please be prepared to sing 32 measures of a musical theatre piece in the style of the show or a song from the show. Please have the full song prepared as you may be asked to sing more than 32 bars. Singing a Capella is not allowed for auditions. Please have sheet music for your audition. There will be cold readings from the script.
To register, please fill out an audition form online located at the bottom of the page. If done successfully, you will see a success page.
Based on Studs Terkel's best-selling book of interviews with American workers, Working paints a vivid portrait of the men and women that the world so often takes for granted: the schoolteacher, the phone operator, the waitress, the millworker, the mason and the housewife, just to name a few. Nominated for six Tony Awards, this classic has been updated for a modern age, featuring new songs by Tony Award-winning Lin-Manuel Miranda, as well as favorites by Stephen Schwartz, Craig Carnelia and James Taylor.
There is a $50 fee upon acceptance of role. Please note that due to an anticipated large turnout for auditions, not all children will be cast in the show.
Show Information
October 26 at 7:30PM Preview
October 27 at 7:30PM
October 28 at 2:00PM
October 28 at 7:30PM
October 29 at 2:00PM
Director – Lori A. Howard
Assistant Director – Michael Melvin
Music Director – Cameron Stringham
Stage Manager – AnnMarie Underwood
Rehearsals and performances will take place at the Maple Shade Municipal Building, 200 Stiles Avenue, Maple Shade, NJ. Rehearsals will occur Sunday nights and a combination of two nights between Tuesday through Thursday.
Working Audition Registration